Serta Mattresses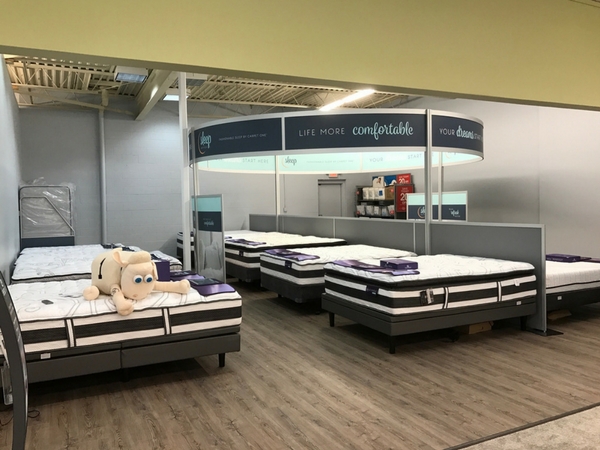 Comfort is the secret ingredient to enjoying a good night's rest. Is your current mattress providing this experience? If you feel it's time to make a change, visit our store today and experience firsthand what the wonderful world of Serta has to offer. Serta is the number one mattress manufacturer in the United States and a leading brand across the globe. Besides providing top quality mattresses with the best support, Serta's compromise is to offer products in a variety of prices to make sure everybody can get the comfort they deserve without breaking the bank. Serta has been a pioneer in comfort since 1931, the year when they introduced the first Perfect Sleeper®, the official mattress of the National Sleep Foundation. Since then Serta's mission has been to develop innovative products like the iComfort® Sleep System, proving customers that quality mattresses are essential for a healthy lifestyle.
Selecting your Serta mattress
Identifying the mattress that will suit your needs has never been easier. Before making your final purchase, you need to make sure you are investing in the correct product. Because we understand the research phase can be an overwhelming experience, here at Carpet N' Drapes, we have available for our customers "The Sleep Boutique Discovery Experience." This means we have the answers you need to hear that will help you make the best selection. How does this work? The process is very simple!
You just need to respond an interactive questionnaire that will ask questions like "What kind of sleeper are you?" or "Do you experience stiffness, soreness, aches or pains when you wake up?" and choose from the multiple choice alternatives the best answer. Once you finish the questionnaire, we will share a list of Serta products recommended for you based on your responses. From there, you will move along to make a decision according to your budget and lifestyle. Don't be scared to invest in a new mattress! As you can see, with the help of the Discovery Experience, along with our experts, you will be able to enjoy your shopping experience.
If you want to learn more about what makes Serta a great option for you, costs or warranties, visit our stores located in Jacksonville, Orange Park, & Saint Augustine, FL.