Your Local Daltile Dealers
At Carpet One Floor & Home in Jacksonville, Orange Park, & Saint Augustine, FL, we carry a large selection of tile for all kinds of applications, including Daltile brand tile. Tile comes in many different styles, which is what makes it so unique because you can be as creative as you wish. We carry porcelain and ceramic options that can be installed as flooring, backsplash, or even shower tile. We assure you that you'll find tile in our showroom that suits your home décor and personal style. Our flooring professionals can help you draw inspiration or make your designs comes to life in your home.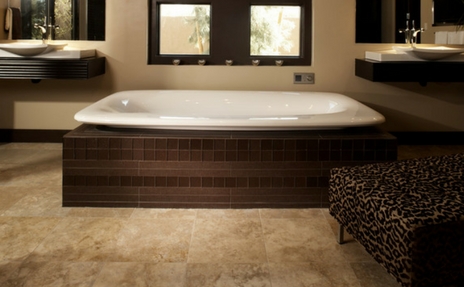 Benefits of Daltile
Daltile is the leading manufacturer of tile products, and has been trusted by retailers for over 70 years. About 98% of Daltile tiles are made from recycled materials, showing how dedicated they are to supplying eco-friendly flooring. Each type of tile Daltile offers is available in vibrant colors, unique patterns, and different styles to reflect your home décor. The Daltile name is an assurance that you'll be getting great and long-lasting finish for your home.
The Daltile product collection includes:
Porcelain tile, quarry tile, ceramic floor and wall tile, wall & counter tile, mosaic tile, glass & metal tile and decorative accents, recycled floor tile, natural stone tile & slabs, quartz tile & slabs, and manufactured stone.
To learn more about all the Daltile products at our showrooms, be sure to visit our showroom and speak with our flooring professionals.